Globalisation and higher education: from within-border to
cross-border
Leïla Youssef*
Faculty of Science, Sciences of Education, University of Geneva, Geneva, Switzerland
Globalisation, the shift to a knowledge economy, and changing demographics
are increasingly challenging higher education systems. The move from elite
through mass to universal education, coupled with the internationalisation of
higher education, has profoundly influenced the system, especially in terms of
academic mobility. It has created new fields and challenges for policy-makers.
New forms of international education have emerged, including cross-border education. Commercialised for-profit cross-border degree mills and rogue providers
have gained new grounds and jeopardised the quality of higher education services and qualifications because of the worthless qualifications and shoddy service levels that they may provide. The focus of national quality assurance
agencies, which was previously not related to the assessment of the quality of
'imported' and 'exported' programmes, has been challenged. This paper provides
a theoretical overview of the main developments in the cross-border education
level. It focuses on cross-border education opportunities and threats, and on the
various international frameworks that regulate these new forms of higher education.
Keywords: international higher education; cross-border education; transnational
education; trade in education; quality assurance; policies and practices; distance
education; e-learning; web-based education; degree mills
Introduction
A decade ago, it was recognised that higher education institutions (HEIs) had been
transformed (Morey, 2004; Pinheiro, 2011) by globalisation and internationalisation
(Altbach, 2005). A response to these shifts was already by 2003–2005 considered a
central component of any contemporary policy proposition (Enders, 2004). The
increased demand for higher education coupled with the inability of many
governments to provide enough educational opportunities led to the emergence of
two alternative approaches to satisfy local demand, either fulfilment by national
private providers or by foreign providers in the form of cross-border education.
Cross-border education was resorted to when private provision was deemed too
costly. Nevertheless, the shift from 'aid to trade' set new challenges for both the governments and the students of cross-border education especially when cross-border
education started to attract cynical views that related it to commercial gains (United
Nations Educational, Scientific, and Cultural Organisation (UNESCO), 2011).
As a result of both local and global changes, HEIs began to face considerable
challenges. These challenges caused changes in the structure of the system,
*Emails: [email protected]; [email protected]
© 2014 The Open University
Open Learning, 2014
Vol. 29, No. 2, 100–115, http://dx.doi.org/10.1080/02680513.2014.932686
specifically to the supply and demand chains. The move from elite to mass to universal higher education (Aziz, 2010; Trow, 2010), coupled with internationalisation,
created a new challenge for policy-makers. Because of globalisation, new systems
of higher education developed. These new models were encouraged by increased
privatisation, which allowed the emergence of market or market-like mechanisms in
the higher education system (Teixeira, 2006). Students were no longer considered as
beneficiaries of public good characterised by being a non-rivalrous and a nonexcludable good (Heilbroner & Thurow, 2002) but consumers (Cardoso, Carvalho,
& Santiago, 2006; Healey, 2008; Morley, 2003), while universities were 'forced' to
'market' themselves to both national and international clienteles (Guri-Rosenblit &
Sebkova, 2004). New opportunities were created as a result of such 'marketization'.
New cross-border providers emerged in response to the increasing demand for crossborder delivery, and the development of ever-more functionally sophisticated virtual
and web-based educational services. However, the development of cross-border provision and the response to it (laissez-faire or regulatory) needs to be carefully
assessed, particularly in countries where quality assurance frameworks are not very
well developed, and especially where new providers are driven by commercial interests (UNESCO, 2011). Concerns are raised mainly about the quality of the new
qualifications delivered by various providers (universities/commercial companies,
public/private, for-profit/non-profit) operating outside their national territory (Knight,
2006b, 2006c). The new modalities of higher education supply also raise concerns
around issues such as equity of access and the quality of the educational experience
offered (Altbach, 2005; UNESCO, 1998; Varghese, 2009). This is mainly noted in
countries where, given prohibitive tuition fees, cross-border education is limited to
privileged social classes (UNESCO, 2011).
The development of cross-border so-called 'degree mills' and 'rogue providers'
pursuing financial profits at the expense of quality education sets a new dilemma for
national and regional policy frameworks pertaining to the quality of the offered programmes (Guri-Rosenblit & Sebkova, 2004). Historically, national quality assurance
agencies did not assess the quality of 'imported' and 'exported' programmes. Given
the absence or rarity of transnational education, whether 'imported' or 'exported',
their focus was mainly on the assessment and control of the national system. However, the presence of cross-border providers seeking only profit necessitates a review
and reformulation of policies designed to deal with fraudulent practice (Varghese,
2009). That is why setting frameworks which facilitate the mobility of students and
transfer of programmes among various countries on the basis of comparability of
education qualification is crucial (AfriQAN, 2012).
To address these issues, this paper offers a review of (1) the types and causes of
cross-border education, (2) the nature of cross-border education between the developed and the developing countries, (3) the opportunities and the threats posed by
cross-border education and (4) the quality assurance frameworks proposed for crossborder education.
Cross-border education: types and causes
The primary definition of cross-border education refers, according to Knight (2006c),
to 'the movement of people, programmes, providers, […] across national boundaries'.
Both the increase in demand for higher education and the liberalisation of the global
higher education market, aided as it is by information technology and the emergence
Open Learning 101
of a common language for scientific communication, have created conditions that
favour the development of cross-border education (Van Vught, 2004).
The main aims of cross-border education are either to provide access to a wide
range of students, mainly those from developing countries who have limited access
to educational services in their own country, but can enrol on programmes offered
by cross-border providers; or to be a 'niche market' which targets elite students by
offering them access to high-quality programmes in a foreign country. In the latter
case, it mainly aims to be an educational provider to the political and economic
elites in developing countries who currently send their children to elite HEIs in
developed countries (Altbach & Knight, 2006; Healey, 2008).
Types of cross-border education
Three types of cross-border education are distinguished: cross-border mobility of
people, of individual education programmes and of providers.
Cross-border mobility of people is essentially an 'individualised' experience in
which a student chooses to study abroad in order to obtain a better academic experience and greater exposure to the international arena, resulting in better competencies
which will help secure a better job in the labour market (Altbach & Knight, 2006).
Cross-border mobility of programmes refers to the movement of education programmes across national borders via face-to-face, distance learning and e-learning
methods. It can also be a combination of these means. Different structural forms of
cross-border programmes are identifiable: franchise, double degree, virtual distance
and joint programmes. The learner in this type of cross-border education is located
in a different country to that inhabited by the provider (Knight, 2005).
Cross-border mobility of providers refers to the physical or virtual movement of
an education provider across a national border. The aim is to establish a presence in
a foreign country in order to offer education programmes to students. In this case,
the learner is not located in a different country to those delivering the programme
and is not necessarily located in a different country from the awarding institution.
Cross-border providers can be delivered through structures such as branch campuses,
independent institutions and study centres (Knight, 2005). Many universities in Australia, the UK and the US opt for this kind of cross-border educational provision –
for example, the University of Nottingham (UK) in Malaysia, and the Johns
Hopkins University and University of Chicago (US) in Singapore. Many of the providers deliver multiple programmes in foreign countries. Cross-border mobility of
providers is considered as a recent trend of both institutional and programme
mobility (Varghese, 2009).
When considering cross-border education, a clear distinction needs to be drawn
between provider/exporting countries and receiving/importing countries. Provider/
exporting countries are the source countries of programmes delivered in another
country (UNESCO APQN, 2006). These providers are under serious pressure to
enhance the quality of the academic programmes they offer abroad in order not to
jeopardise their academic reputation. Quality assurance mechanisms are thus
required in order to guarantee the quality of these international programmes (Knight,
2006a). Receiving/importing countries are the host countries in which programmes
are delivered (UNESCO APQN, 2006). These countries may benefit from the new
range of programmes meeting the increased demand for higher education. It is
argued that such provision will minimise the brain drain ratio of bright students to
102 L. Youssef
foreign institutions (Knight, 2006a). However, these countries need to discourage
degree mills and rogue providers. They need to establish the quality assurance
frameworks essential to recognise foreign providers.
Causes of cross-border education
The importation and exportation of education is driven by the many forces of
demand and supply (Knight, 2006c). On the demand side, the main factors relate to
the insufficient supply of appropriate levels of education of recognised quality in the
receiving country and the consequential attraction of an overseas' qualification; the
diversity of programmes that foreign providers offer; the ability to study for an overseas' qualification at a lower cost without having to leave the home country; and the
opportunity to access the more flexible modes of study offered by cross-border programmes (part-time, distance learning, etc.) (Knight, 2006c).
As regards supply, the factors mainly relate to the commercial opportunities
opened up by cross-border education. According to the UNESCO (2011) and Knight
(2006c), there has been a consequential increase in entrepreneurial ventures seeking
commercial opportunities through the piloting of new programmes or new modes of
delivery in foreign markets.
Cross-border education: developed and developing countries
Differentiation between exporting and importing countries cannot be discussed without reference to the unequal effects of such 'traded services' on developed and
developing countries.
Compared to developed countries, developing countries suffer the most difficulties given their financial situation which do not allow them to develop their higher
education system on their own (Varghese, 2009). Higher education systems have
been transformed through expansion from systems predicated on participation of a
small elite to systems predicated on mass if not universal participation (Trow, 2010).
The development of a cross-border market in education combined with increased
inequalities of access, inadequate quality, and rigid management and governance
structures in their own countries (Holm-Nielsen, 2001) have led significant numbers
of students from the developing countries to search for educational opportunities
outside their national borders, mainly in the developed countries. This is mainly
because, on the one hand, the universities which are leading in the production of
knowledge are mostly located in developed countries and, on the other hand,
unequal access to and use of IT works to the disadvantage of developing nations – a
factor borne out by Latchem and Jung's survey of distance and e-learning in Asia
where they found that in respect of many Asian providers e-learning was only gradually being introduced on some courses, while cost and access and equity concerns
meant that most open and distance learning providers were still using 'traditional
technologies dating back to the days of correspondence education' (Latchem &
Jung, 2010). Inevitably perhaps, cross-border education has a tendency to allocate
knowledge, wealth and power to those who already possess these attributes, mainly
universities in English-speaking developed countries (Altbach, 2005).
Within the context of cross-border higher education, most developed countries
are considered to be host countries, while developing countries the sending ones
(Varghese, 2009). However, it has been noticed lately that developing countries are
Open Learning 103
starting to export higher education to neighbouring countries thus initiating a multidirectional exchange (UNESCO, 2011). Despite this, the majority of cross-border
ventures remain one-directional: from developed to developing countries. Consequently, when it comes to pursuing higher studies in a foreign country, there is a significant 'brain drain' from developing to developed countries (Agarwal & Winkler,
1985a, 1985b; Altbach, 2005; Varghese, 2009), while very few students from developed countries choose to continue their higher studies in HEIs in developing countries. Although in theory, laissez-faire liberalisation policies implemented by
developing countries because of the government inability to provide academic support might facilitate the process of studying abroad by not setting barriers and
enabling students to choose to study wherever they wish, in practice many governments have defined a list of approved qualifications and foreign HEIs from which
national students may acquire their degrees (Malaysia, India, Lebanon are examples)
(Altbach, 1991; UNESCO, 2011).
The factors influencing the students' choice of a foreign degree include cost considerations, the quality of education, the reputation of the HEI, the weakness of the
higher education sector in the home country, the government's inability to respond
to increased demand, restrictive admissions' policies in the home country and,
finally, to employment opportunities in the home country. For students from the
developing countries, the economic value of a foreign degree combined with the
opportunity to migrate to another country and the cost of education are the main factors of attraction behind a decision to study in another country. Having a degree
from an HEI in an industrialised country will potentially render high financial and
social benefits. Therefore, in markets where it is hard to get hired, a foreign degree
is an advantage in the labour market (Altbach, 1991; Organisation for Economic
Co-Operation and Development (OECD), 2011, 2013): A case in point is Lebanon
where the 'credentialing appeal' of a foreign degree is a decisive factor.
Given all these factors, the number of students studying outside their home countries rose significantly to reach 4.3 million students enrolled in higher education outside their home country in 2011, with more than fivefold increase over the past three
decades (OECD, 2013). During the period 2000–2011, the number of foreign higher
education students enrolled worldwide more than doubled with an average annual
growth rate equal to almost 7%. The number of foreign students enrolled at higher
education in OECD countries mirrors this fact where in 2011, the number of foreign
students enrolled in higher education in OECD countries was on average three times
the number of OECD countries studying abroad (OECD, 2013). These figures
clearly reflect the effects of globalisation on the higher education system. As for the
'host' countries, foreign students, the majority of whom come from China, India and
Korea, mainly choose, in a descending order, Australia, the United Kingdom,
Switzerland, New Zealand and Austria when it comes to pursuing a foreign degree
(OECD, 2013). Besides these major destinations, a significant number of foreign
students were enrolled in Japan, the Russian Federation and Spain in 2011. Other
regions such as Asia, Latin America and the Caribbean are also seeing growing
numbers of international students, reflecting the growing effect of globalisation and
internationalisation of universities. However, we note that, in 2011 and compared to
2000, the number of foreign students choosing the United States and Germany as
their country of destination for higher education dropped contrary to those choosing
Australia, Korea, New Zealand, Spain, the United Kingdom or the Russian Federation that knew growing number of foreign students (OECD, 2013).
104 L. Youssef
Nevertheless, the 'sending countries' have over the years experienced an increase
in the 'non-return rate' of students owing to political factors as well as economic circumstances. The highest rates of non-return (or brain drain) are from China, the
Middle East and Latin America where both political and economic aspects influence
students' decisions (Altbach, 1991; UNESCO, 2011). Such as the Lebanese case
where the rate of emigrants or brain-drain increased after 1975 war and other turbulent periods. In addition, there is a lack of appreciation for the skills gained by these
students, and they are generally offered poor salaries if they do return. Local governments would need to enhance the economic conditions, and in particular increase
salaries in order to encourage students to return to their home countries after completing their education (Goodwin and Nacht, 1986; OECD/Centre for Educational
Research and Innovation and World Bank, 2007).
Cross-border education: opportunities and threats
Cross-border education is regarded as presenting both opportunities and threats. The
main benefits are mostly related to the increased access to opportunities, the offering
of innovative programmes that would otherwise not be available to students, the alliance between countries which allow the exchange of skills and expertise, the link
with prestigious HEIs, the exchange of knowledge and, finally, the cross-border
movement of graduates, professionals and human resources (Knight, 2006c).
Nevertheless, the outcomes of cross-border education are not always as bright as
they might seem. UNESCO (2011) and Varghese (2009) argue that where profitmaking takes precedence over academic standards and integrity, and where education is seen as an investment opportunity rather than a public service, cross-border
education may be diverted from its essential objective of providing a quality education. Knight (2004) evidences a clear unease with the concept of 'trade in education'
especially in cases where education is only seen as a commodity or service to be
traded for profit. For Knight (2006c) this, coupled with other risks such as a
decrease in the public funding of higher education in countries where foreign providers are given increased access, the potential non-sustainability of foreign provision (given the risk that foreign providers will withdraw from a market at short
notice), the non-recognition of foreign qualifications by national employers and the
absence of adequate quality assurance frameworks to guarantee the quality of the
services provided by foreign HEIs, all threaten negative perceptions on the 'quality',
'validity' and 'recognition' of transnational educational services. The risk that a provider will withdraw from a particular market, leaving students 'high and dry' in
mid-programme, is particularly acute when commercial profitability is the main driver of provision (UNESCO, 2011).
According to the UNESCO (2011) and Garrett (2005), those cross-border providers not governed by or abiding by recognised quality assurance frameworks create
'anxiety' for both national and international bodies promoting cross-border educational quality assurance practices. For the OECD/CERI and World Bank, there is a
particular concern relating to commercial companies selling web-based certificates
based on life experiences rather than defined, curriculum-based academic programmes (OECD/CERI & World Bank, 2007). In the case of online education, the
concerns around the quality of cross-border provision come together with a wider
worry about the quality of many online and distance education providers (see e.g.
Noble, 2001; Ezell & Bear, 2012), particularly those operating outside of recognised
Open Learning 105
national accreditation frameworks or governed by 'trade' accreditation bodies that
are themselves private and unregulated (Ezell, 2007; Wikipedia, 2014).
Receiving countries are most challenged given the absence of well-established
quality assurance frameworks, and are consequently most at risk from the activities
of 'rogue providers' (OECD/CERI & World Bank, 2007; Sum, 2005; UNESCO,
2011). Legitimising the educational services offered by cross-border providers is a
priority, given that students are not only interested in the subject itself (and hence in
the quality of the teaching), but crucially in the validity and accountability of the
qualification in the labour market. Keeping this in mind, the key issues in such
exchange relationships are who awards the qualification, who recognises the provider, whether or not the provider is recognised by a reputable quality assurance
body and whether the qualification received is acknowledged for employment or further study in the receiving country and in other countries as well. Taken as a whole,
these issues set new challenges for national quality assurance bodies – given that
these bodies have not previously engaged in assessing the quality of imported programmes (UNESCO APQN, 2006). Given insufficient student awareness of the dangers of diploma and accreditation mills, there is a real danger that students may
choose to study with bogus cross-border educational providers. In such cases,
according to the OECD/CERI and World Bank (2007), the result will be poor qualifications which are neither adequately validated, nor recognised by domestic and foreign employers.
Cross-border education may also be situated at a point where problems affecting
both the micro/institutional and macro/national levels collide (Sum, 2005; UNESCO
APQN, 2006). At the micro/institutional level, the main problems relate to insufficient understanding of the nature of cross-border education and an underestimation
of the complexity of the systems required to support cross-border education with
respect to institutional planning and management; the inadequacy of existing institutional QA mechanisms; unfamiliarity with or lack of understanding of local educational systems in the countries of operation, leading to poor academic decisions
regarding admission standards and offered courses; difficulty in obtaining local
resources; and over-reliance on inexperienced local partners. These factors can compromise the quality of education offered (Sum, 2005; UNESCO APQN, 2006). At
the macro/national level, the problems mainly relate to the inadequacy of the quality
assurance systems at national level to control the quality of cross-border providers,
putting students at risk of 'rogue providers'; the inadequacy of information sources
for students; the increasing probability of gaining low-quality credentials because of
the students' choices for 'degree mills' rather than reputable cross-border education
given the lack of information (OECD/CERI and World Bank, 2007); the lack of cultural filtering; and the lack of capacity and sometimes political interest in recognising foreign institutions (UNESCO APQN, 2006). These are precisely the kinds of
macro- and micro-issues that the European Association for International Education
(EAIE) has sought to address in its manual on the Internationalisation of Higher
Education, published with supplements from June 2010 on (EAIE, n.d.).
Cross-border education and quality assurance mechanisms
For many countries, accepting cross-border education is not an easy decision since it
increases the globalised level of competition faced by local institutions. Regulation
is, therefore, essential in order not to distort national priorities, weaken public
106 L. Youssef
institutions and protect national interests. Such regulations can vary between one
country and another in terms of the restrictions they impose on cross-border education. Cyprus, South Africa and the UAE have the toughest regulations in accepting
cross-border education. On the other hand, countries like France, Germany, Nigeria
and Russia have very few regulations concerning the acceptance of cross-border providers. The development of cross-border education has additionally provided an
environment within which for-profit ventures have thrived, making it necessary to
set regulatory frameworks at the international level to supplement those set at the
national level (International Institute for Educational Planning (IIEP), 2007;
Varghese, 2009). From this perspective, what follows will focus on the main actions
that have been taken by international bodies and organisations to overcome the negative consequences of cross-border education.
With the spread of cross-border education facilitated by the use of ICTs
(Cunningham et al., 1998), proposals to develop frameworks that would assure the
quality of cross-border education emerged (Bologna Process, 2008a, 2008b;
Middlehurst & Campbell, 2003; Schwartz & Westerheijden, 2004). In 2007, for
example, the Global Initiative on Quality Assurance Capacity (GIQAC) was set up
with seed money from the World Bank and contributions in kind from UNESCO.
GIQAC aims to bring together recognised partner organisations such as the
Asia-Pacific Quality Network (APQN), the Red Iberoamericana para la Acreditación
de la Calidad de la Educación Superior, the Quality Assurance Support Programme
for African Higher Education, the African Quality Assurance Network (AfriQAN),
the Association of African Universities, the Arab Network for Quality Assurance in
Higher Education, the International Network for Quality Assurance Agencies in
Higher Education (INQAAHE) and UNESCO's Division of Higher Education
(UNESCO, n.d.; World Bank, n.d.).
While the GIQAC initiative is international in scope, bringing together as it does
a number of regional actors concerned with quality assurance in higher education,
national authorities are also demonstrating concern regarding the quality of transnational education (TNE): The UK Quality Assurance Agency (QAA) for Higher Education and the UK Higher Education International Unit, faced by a situation in
which '75 per cent of the UK's degree-awarding institutions deliver some of their
education overseas, in over 200 countries', and in which 570,000 students were
studying overseas for a UK qualification, launched a consultation in December 2013
aimed at maintaining and demonstrating the quality of the UK's exported higher
education (QAA, 2013, 2014). At the time of writing the consultation had closed,
but results were still awaited.
In order to ensure quality, avoid problems in the international arena and allow
for the standardising and comparing of qualifications, it is necessary to set common
frameworks for quality assurance in cross-border education based on shared international principles. HEIs need to be accredited by domestic and foreign regulators
where they exist (Knight, 2006b). However, problems of quality and assuring quality arise mainly with web-based delivery forms where providers of 'ethereal services' are unconstrained by national authorities, are not part of a national HE system
and show no willingness to meet defined minimal levels of service provision or
quality standards regarding the qualifications they offer (Knight, 2006a; OECD,
2003).
So, what are the actions that have been or need to be taken to assure quality provision at the level of cross-border education? Many codes of practice have been
Open Learning 107
developed to guide the practice of delivering programmes across-borders and the
establishment of partnerships with foreign providers (Knight, 2006a). The best
known are the Guidelines on Quality Provision in Cross-border Higher Education
set jointly by UNESCO and the OECD to encourage international cooperation and
enhance an understanding of the importance of quality provision in cross-border
education (UNESCO, 2005). These guidelines address six groups: governments,
HEIs, student bodies, quality assurance and accreditation entities, academic recognition bodies, and professional associations. They are geared to identify the roles and
responsibilities of each entity when it comes to assuring quality in cross-border education. A fundamental issue in this regard is the willingness of institutions to deliver
programmes that are recognised by the receiving country.
Another initiative was taken by the INQAAHE, a body which was established in
1991. The network is committed to developing and promoting standards of professional practice in Quality Assurance. This objective is translated into its Guidelines
of Good Practice in Quality Assurance (INQAAHE, 2007), which combines the
work of 65 quality assurance agencies from all over the world. These guidelines
were originally developed in 2003 and reviewed in 2006. The main purpose of the
various Good Practice in Quality Assurance reports (GPQAs) which are issued from
time to time by the INQAAHE is to document as much as possible the good practices of quality assurance agencies around the world, with the aim of sharing and
enhancing quality assurance efforts, and promoting good practice for internal and
external quality assurance (AfriQAN, 2012; INQAAHE, 2013). The GPQAs can be
used as 'aspirational goals and/or measure of progress and/or as a measure of
achievement' (INQAAHE, 2007). During the period March 2009 to May 2012, 13
GPQAs have been published by the INQAAHE. GPQAs are valid for a period of
three years after which they are reviewed (AfriQAN, 2012).
The international higher education market requires international agreements
(Altbach, 2005) both to allow the exchange of students, scholars and scholarship
programmes, and to cope with the increasing commercialisation of higher education.
Given the increasing importance accorded to the English language in a global world,
countries where English is the main language are more apt to adapt to such internationalisation trend (OECD, 2011, 2013); a trend that necessitates greater attention to
the quality of provision of educational services and the 'portability of higher education qualifications' (Knight, 2006c). That the issue is now well recognised and the
subject of considerable action, is beyond dispute. In Europe, the Bologna process,
which aimed to create the 'European Higher Education Area' by making academic
degree standards and quality assurance standards more comparable and compatible
across Europe, also facilitated the exchange of students and scholars, and paved the
way for the recognition of degrees gained and periods of study undertaken in other
countries (Council of Europe, 1997; Enders, 2004; European Commission Education, Audiovisual and Culture Executive Agency, 2014). Example of such exchange
is the successive European Community programmes that have promoted the mobility
of both students and staff: SOCRATES, 1994–1999; SOCRATES II, 2000–2006;
ERASMUS, 1987–2013; and ERASMUS MUNDUS, 2004–2008; and 2009–2013.
At the national level, the Irish National Framework of Qualifications (NFQ) is a
national body set up in 2003 that recognises Irish education and training qualifications and thus facilitates the acceptance of such qualifications by authorities in other
countries. The NFQ also provides a tool by which qualifications gained outside
Ireland can be recognised in Ireland (NFQ, n.d.). Another organisation that plays an
108 L. Youssef
important role in fostering international cooperation in education, providing reliable
information on education in the home country, recognising foreign qualifications
and working to improve quality, is the Dutch organisation (Nuffic, n.d.). Nuffic, for
example, offers HEIs a free online tool called MINT (Mapping Internationalisation)
to self-evaluate their transnational educational programmes.
Another area where there has been progress is in the international recognition
and quality assurance of professional qualifications in particular subject areas. For
example, there are six international agreements governing the mutual recognition of
engineering qualifications and professional competence between signatory members.
These facilitate the transnational recognition of engineering qualifications and competencies, and hence the mobility of people working in the fields covered. Three of
the agreements focus on higher education. The Washington Accord (1989) recognises the substantive equivalency of four-year engineering degrees accredited in the signatory countries including offshore programmes offered by universities with
accredited programmes in the home territory (Hanrahan, 2011); the Sydney Accord
(2001) (which does much the same as the Washington Accord in relation to threeyear programmes for engineering technologists and incorporated engineers) and the
Dublin Accord (2002) (which covers two-year engineering technician qualifications)
(Wo, 2012). Taken together, these accords allow substantial equivalence in the
accreditation of qualifications and, in the case of the APEC Engineer Agreement,
the International Professional Engineers Agreement, and the International Engineering Technologist Agreement, the establishment of benchmarks in competencies for
individual practitioners (International Engineering Alliance).
International agreements to guide the practice of delivering programmes across
borders are of major importance. However, having international frameworks, guidelines and codes of practice by itself is not enough. Countries, mainly the receiving
ones, need to develop national systems of quality assurance. The role of government
is of great importance here. To regulate the cross-border education market a government can choose among various policy options. A laissez-faire policy allowing a
free market approach for cross-border education essentially assumes that the market
can distinguish between poor and good quality academic and vocational programmes and qualifications. On the other hand, a government can choose a more
regulatory approach. It can choose to put in place a regulatory system regulating the
supply of cross-border programmes in accordance with national policies and quality
assurance mechanisms, and encourage or even require HEIs to put in place monitoring systems assuring quality (as Nuffic does through its MINT programme). The
government may collect information about cross-border providers permitting
students, employers, bona fide educational and training providers, and other
stakeholders to consider the nature of the institutions, the courses and qualifications
they offer, and accreditation systems that may (or may not) govern them. Such information can then be provided to the students and other stakeholders allowing for better control and monitoring of the provision and quality of cross-border education,
and better student choice of programmes of study (OECD, 2003; Sum, 2005;
UNESCO APQN, 2006). For example, the US Department of Education International Affairs Office (n.d.) provides guidance on diploma mills and fraud with links
to US and international sources of information – although it is accepted that no list
of bogus providers is ever complete. When assessing and recognising web-based
qualifications, a government has to assure itself that the programmes are assessed by
trustworthy external quality assurance agencies. This review will assure that the
Open Learning 109
programmes abide by any binding criteria and protocols for this type of delivery
mode (e.g. outcome-oriented, competency-based approach) (OECD, 2004). Example
of guidelines to be followed in these cases are the Guidelines of Good Practice set
by the INQAAHE, which are specifically addressed to external quality assurance
agencies (INQAAHE, 2007).
Finally, in the case of both developed and developing countries, the barriers or
removal of barriers for trade in higher education need to be carefully studied. What
may be seen as a barrier by a country wishing to access a market might be an important part of the regulatory system of a country defending itself against bogus and
fraudulent providers. Given the tendency of globalisation to erode national regulatory systems and frameworks, each nation needs to make sure that, in its pursuit of
assuring and ensuring quality, its domestic regulatory systems and higher education
policies are respected and not removed by countries wanting to access the domestic
higher education market via cross-border ventures. In this regard, both mobility programmes such as ERASMUS/SOCRATES and the European credit transfer system
have tried to stimulate internationalisation of higher education while respecting
national policies (Damme, 2001). If it is to function well, globalisation necessitates
a due and reasonable balance between international and local policies.
Conclusion
Globalisation has without doubt had an effect on the higher education system with
the main outcome being reflected in the development of cross-border education.
Nevertheless, globalisation does not and has not had the same impact in all contexts.
Political, cultural and social backgrounds, as well as the degree of development,
type and characteristics of individual higher education systems, and issues around
the dominance of the English language in higher education (Shaw, 2013) have their
effect on the acceptance and integration of globalisation tools and outcomes. Some
countries regard internationalisation via international cooperation and communication as an essential step to be taken, while others are unable to be part of the international arena given the disparities and the unequal terms between their systems and
those of potential partners'. Notwithstanding these genuine concerns, the main trigger behind the moves at the national level to participate in the international educational arena is the fear of being 'left behind in the international competition'
(Enders, 2004; Varghese, 2009).
The increase in cross-border education has definitely offered new opportunities
as regards access to higher education, training and jobs (IIEP, 2007). It has however
left governments in a quandary between acceptance of these new developments with
few restrictions and regulations imposed on them, or adoption of a far more cautious
approach involving the regulation and restriction of cross-border education ventures
(Varghese, 2009). Diversity in the delivery of cross-border education poses certain
risks (Knight, 2004) that need to be dealt with differently depending on whether a
country is developed or developing, and whether it is importing or exporting educational services. Over the past years, several initiatives have been taken to adapt
existing quality assurance frameworks to the developments in cross-border education. These developments have challenged the traditional input-oriented approaches
to quality assurance and caused more attention to be placed on outcome-oriented
approaches. In order to ensure that 'rogue providers' do not identify and define
cross-border education, governments and quality assurance agencies are convinced
110 L. Youssef
that such delivery modes should be quality assured by the same procedures and
agencies as traditional modes. Consequently, and to complement the regional and
the national efforts addressing the growth and development of transnational education, international initiatives are necessary to enhance students' protection while
respecting at the same time the responsibility of each country's authorities to regulate the quality assurance of their own educational systems. Fundamental to this process is the need to pay more attention to comparisons between systems in different
countries, and to create national standards and international frameworks for higher
education qualifications that measure the achievement of outcomes and attainment
rather than years of study put into given qualifications. This approach does in fact
underpin many initiatives, amongst others the Lisbon declaration, INQAAH and the
NFQ.
Two main problems continue to be of concern in relation to cross-border education. The first is the unequal distribution of the benefits of the trade of educational
services between various actors. Some actors are still benefiting more than others.
This is credited to the nature of this trade which favours developed as against developing countries. To deal with this, public intervention and proper regulations are
needed both to expand higher education and to support students – particularly those
coming from low social strata. Such interventions will permit greater access to
higher education services provided by both national and international providers
(Varghese, 2009). The second is the need to find means of identifying, publicising
and shutting down the operations of rogue and fraudulent providers, and the bogus
accreditation agencies that support them, who do so much harm both to the general
reputation of e-learning, the higher education system as a whole and the students
whom they entice.
Acknowledgements
I would like to thank Professor Greville Rumble for his advice and help in producing the
final version of this paper. I am also grateful to Professor Hayat Al Khatib for her continuous
advice, guidance and support.
Notes on contributor
Leïla Youssef is a PhD candidate at the University of Geneva, Switzerland. She will finish
her thesis by the end of 2014. Her research revolves around economic and sociology of
higher education. She is studying from a socio-economic perspective the factors that affect
the students' higher education choices and the subsequent effect of these choices on their
integration within the labour market considering Lebanon as a case study. She is currently a
lecturer at the faculty of business studies at the Arab Open University, Lebanon branch. Her
research interests revolve mainly around higher education, economics of education, sociology
of education, educational policy, education and economic development, equity and social justice in higher education, higher education comparative studies, integration within the labour
market international education and cross-border education.
References
AfriQAN. (2012, May 15). INQAAHE workshop on good practices in quality assurance.
Proceedings of the Workshop Held at the Kenya School of Monetary Studies in Nairobi,
African Quality Assurance Network – Accra, Ghana and Commission for Higher Education – Nairobi, Kenya. Retrieved April 21, 2014, from http://www.cue.or.ke/downloads/
category/3-reports#
Open Learning 111
Agarwal, V., & Winkler, D. (1985a). Foreign demand for United States higher education: A
study of developing countries in the Eastern Hemisphere. Economic Development and
Cultural Change, 33, 623–644.
Agarwal, V., & Winkler, D. (1985b). Migration of foreign students to the United States. The
Journal of Higher Education, 56, 509–522.
Altbach, P. G. (1991). Impact and adjustment: Foreign students in comparative perspective.
Higher Education, 21, 305–323.
Altbach, P. G. (2005). Globalization and the university: Myths and realities in an unequal
world. In National Education Association (Ed.), The NEA 2005 Almanac of higher education (pp. 63–74). Retrieved April 20, 2014, from http://ww.nhnea.org/assets/img/PubAl
manac/ALM_05_06.pdf
Altbach, P. G., & Knight, J. (2006). The internationalization of higher education: Motivations
and realities. Journal of Studies in International Education, 11, 290–305.
Aziz, K. I. (2010, May). Higher education quality and scientific research involvement.
Higher Education International Conference Proceedings, Beirut, Lebanon.
Bologna Process. (2008a, December 1–2). Quality assurance in Transnational Education
(TNE) – From words to action. Bologna seminar organised by ENQA and hosted by the
QAA UK, London. Programme, papers and conclusions. Retrieved April 23, 2014, from
http://www.ond.vlaanderen.be/hogeronderwijs/bologna/BolognaSeminars/London2008.htm
Bologna Process. (2008b, December 1–2). Main findings and recommendations to the
Bologna Follow-up Group. Quality assurance in Transnational Education (TNE) – From
words to action, London. Retrieved April 23, 2014, from http://www.ond.vlaanderen.be/
hogeronderwijs/bologna/BolognaSeminars/documents/London/Recommendations_QA_of
_TNE_Seminar060209.pdf
Cardoso, S., Carvalho, T., & Santiago, R. (2006). From students to consumers: Reflections
on marketization of Portuguese higher education, University of Aveiro and CIPES.
Retrieved April 20, 2014, from http://www.resup.u-bordeaux2.fr/manifestations/confer
enceinternationaleparis2007/Actes/CARDOSO%20et%20al_RESUP2007.pdf
Council of Europe. (1997, April 11). Convention on the recognition of qualifications concerning higher education in Europe (Treaty of Lisbon), Lisbon. Retrieved May 6, 2013, from
http://conventions.coe.int/Treaty/en/Treaties/Html/165htm
Cunningham, S., Tapsall, S., Ryan, Y., Stedman, L., Bagdon, K., & Flew, T. (1998). New
media and borderless education: A review of the convergence between global media networks and higher education provision. Canberra: DETYA.
Damme, D. V. (2001, September 10–11). Higher education in the age of globalization: The
need for a new regulatory framework for recognition. Quality Assurance and Accreditation, Introductory Paper for the UNESCO Expert Meeting, UNESCO, Paris.
Enders, J. (2004). Higher education, internationalization, and the nation-state: Recent developments and challenges to governance theory. Higher Education, 47, 361–382.
European Association for International Education. (n.d. – published fifth supplements from
2010 on). Internationalisation of higher education. Basic edition plus supplements.
Berlin: Raabe Academic Publishers. Retrieved April 25, 2014, from http://www.hand
book-internationalisation.com/index.php?option=com_docmanhtml&Itemid=87
European Commission, Education, Audiovisual and Culture Executive Agency. (2014). Erasmus Mundus Programme. About Erasmus Mundus 2009–2013. Retrieved April 23, 2014,
from http://eacea.ec.europa.eu/erasmus_mundus/programme/about_erasmus_mundus_en.
php
Ezell, A. (2007). Accreditation Mills. Washington, DC: American Association of Collegiate
Registrars and Admissions Officers.
Ezell, A., & Bear, J. (2012). Degree Mills. The Billion-dollar Industry that has sold over a
Million Fake Diplomas. (2nd ed.). Amherst, NY: Prometheus Books.
Garrett, R. (2005). Fraudulent, sub standard, ambiguous: The alternative borderless higher
education. Briefing Note, Observatory on Borderless Higher Education, London.
Goodwin, C. D., and Nacht, M. (1986). Decline and renewal, causes and cures of decay
among foreign-trained intellectuals and professionals in the third world. IIE Research
Report Number Nine. Institute of International Education, ISBN 87206-144-2, Printed in
the United States.
112 L. Youssef
Guri-Rosenblit, S., & Sebkova, H. (2004). Diversification of higher education systems: Patterns, trends and Impacts. In UNESCO, UNESCO Forum Occasional Paper Series, No. 6
(ED.06/RSC II.ENA/1). Paris: UNESCO. Retrieved April 21, 2014, from http://unesdoc.
unesco.org/images/0014/001467/146736e.pdf
Hanrahan, H. (2011, September). The Washington Accord: Past, present, future. IIET Accreditation Training, Taipei. Retrieved April 23, 2014, from http://www.ieagreements.org/
washington-accord/Washington-Accord-Overview.pdf
Healey, N. (2008). Is higher education in really 'internationalising?' Higher Education, 55,
333–355.
Heilbroner, R., & Thurow, L. (2002). Why do we need policy? In V. Suneja (Ed.), Policy
issues for business, a reader (pp. 19–28). London: Sage.
Holm-Nielsen, L. B. (2001, August 15). Challenges for the higher education systems. Paper
presented at HE-R 2001, International Conference on Higher Education Reform, Jakarta.
Retrieved April 21, 2014, from http://www.usp.ac.fj/worldbank2009/frame/Documents/
Publications_global/Challenges_for_higher_ed_systemsEn01.pdf
INQAAHE. (2007). Guidelines of good practices (August 2007 Version). Retrieved April 24,
2014, from http://www.cna.gov.co/1741/articles-186350_Guidelines_INQAAHE.pdf
INQAAHE. (2013). Constitution HTML (Revised July 2013). Retrieved April 21, 2014, from
http://www.inqaahe.org/main/about-inqaahe/constitution/constitution-html
International Engineering Alliance. Retrieved April 21, 2013, from http://www.ieagreements.
org/
International Institute for Educational Planning. (2007). M. Martin (Ed.), Cross-border higher
education: Regulation, quality assurance and impact (Chile, Oman, Philippines and
South Africa). Vol. 1. Paris: Author. Retrieved April 20, 2014, from http://unesdoc.une
sco.org/images/0015/001538/153897e.pdf
Knight, J. (2004). Cross-border education as trade: Issues for consultation, policy review and
research. Journal of Higher Education in Africa/Revue de l'Enseignement Supérieur en
Afrique (JHEA/RESA), 2, 55–81.
Knight, J. (2005). Cross-border education: Programs and providers on the move. CBIE
Millennium Research Monograph No 10. Canada: Canadian Bureau for International
Education.
Knight, J. (2006a). Cross-border higher education: Issues and implications for quality assurance and accreditation. In Global University Network for Innovation (Ed.), Higher education in the world 2007: Accreditation for quality assurance: What is at stake?
(pp. 134–146). London: Palgrave Macmillan. Retrieved April 20, 2014, from http://up
commons.upc.edu/revistes/bitstream/2099/8109/1/knight.pdf
Knight, J. (2006b). Quality assurance and cross-border education: Complexities and challenges. In N. Furushiro (Ed.), Developing evaluation criteria to assess the internationalization of universities. Research Report (pp. 178–192). Osaka: Osaka University.
Knight, J. (2006c). Higher education crossing borders: A guide to the implications of the
General Agreements on Trade in Services (GATS) for cross-border education. A Report
Prepared for the Commonwealth of Learning and UNESCO. Vancouver/Paris: COL/
UNESCO. Retrieved April 20, 2014, from http://dspace.col.org/handle/123456789/86
Latchem, C., & Jung, I. (2010). Distance and blended learning in Asia. Abingdon:
Routledge.
Leslie, D., & Fretwell, E. K., Jr. (1996). Wise moves in hard times: Creating and managing
resilient colleges and universities. San Francisco, CA: Jossy Bass.
Middlehurst, R., & Campbell, C. (2003). Quality assurance and borderless higher education:
Finding pathways through the maze. London: The Observatory on Borderless Higher Education. Retrieved April 23, 2014, from www.obhe.ac.uk/documents/download?id=693.
Morey, A. I. (2004). Globalization and the emergence of for-profit higher education. Higher
Education, 48, 131–150.
Morley, L. (2003). Reconstructing students as customers: Power and assimilation? In
M. Slowey, & D. Watson (Eds.), Higher education and the lifecourse (pp. 79–92).
Buckingham: SRHE/Open University Press.
National Framework of Qualifications Ireland. (n.d.). National framework for qualifications.
Retrieved April 23, 2014, from http://www.nfq.ie/nfq/en/index.html and http://www.nfq.
ie/nfq/en/about_NFQ/about_the_NFQ.html
Open Learning 113
Noble, D. F. (2001). Digital diploma mills: The automation of higher education. New York,
NY: Monthly Review Press.
Nuffic. (n.d.). Home page. Accessed April 23, 2014, from http://www.nuffic.nl/en
OECD. (2004). Quality provision in cross-border higher education: Key issues related to
quality assurance, accreditation and recognition of qualifications. Chapter 2. In Centre for
Educational Research and Innovation (Ed.), Quality and recognition in higher education,
the cross-border challenge (pp. 21–34). Paris: Author.
OECD. (2011). Education at a Glance 2011. Indicator C3. Retrieved April 21, 2014, from
http://www.oecd-ilibrary.org/education/education-at-a-glance-2011_eag-2011-en
OECD. (2013). Education at a glance 2013, OECD indicators, indicator C4. Retrieved May
2, 2014, from http://www.oecd.org/edu/eag2013%20(eng)–FINAL%2020%20June%
202013.pdf
OECD/CERI, & World Bank. (2007). Cross-border tertiary education: A way towards capacity development. Paris/Washington DC: OECD and IBRD/The World Bank. Retrieved
April 21, 2014, from https://openknowledge.worldbank.org/handle/10986/6865
Organisation for Economic Co-operation and Development. (2003, November 3–4). Enhancing
consumer protection in cross-border higher education: Key issues related to quality
assurance, accreditation and recognition of qualifications. Forum on Trade in Educational
Services Managing the Internationalization of Post-Secondary Education, Trondheim,
Norway. Retrieved April 21, from http://www.oecd.org/education/skills-beyond-school/
20196012.pdf
Pinheiro, R. (2011, October 13–14). Understanding the complexity associated with the university and its role in regional development. Paper presented at the 6th RIP Seminar in
Lund, Lund, Sweden.
Quality Assurance Agency, UK. (2013, December 16). Assuring the quality of UK Higher
Education overseas: Consultation launched. Retrieved April 23, 2014, from http://www.
qaa.ac.uk/Newsroom/PressReleases/Pages/TNE-consultation-launched.aspx
Quality Assurance Agency, UK. (2014). Closed: Strengthening the quality assurance of UK
transnational education. Retrieved April 23, 2014, from http://www.qaa.ac.uk/News
room/Consultations/Pages/TNE.aspx
Schuetze, H. G., & Slowey, M. (2002). Participation and exclusion: A comparative analysis
of non-traditional students of lifelong learners in higher education. Higher Education, 44,
309–327.
Schwartz, S., & Westerheijden, D. (Eds.) (2004). Accreditation and evaluation in the European higher education area. Dordrecht: Kluwer Academic Publishers/Springer Science +
Business Media.
Shaw, C. (2013, February 13) Is English still the dominant language of higher education? –
Live chat. The Guardian, Wednesday. Retrieved from http://www.theguardian.com/
higher-education-network/2013/feb/13/english-language-international-higher-education
Sum, W. (2005, May 25), Safeguarding the quality of cross-border education: The role of
governments and quality assurance bodies. Paper delivered at the Seminar on Establishment of Cross-border Education Assessment Mechanisms, organized by UNESCO Bangkok Office, Kunming, China. Retrieved April 21, 2014, from http://www.aparnet.org/
documents/0507wong_wai_sum_quality_assuring_cbe.pdf
Teixeira, P. N. (2006). Markets in higher education: Can we still learn from economics' founding
fathers? CSHE Series of Occasional Papers; CSHE – UC Berkeley, Berkeley, CA. Retrieved
April 20, 2014, from http://www.econbiz.de/Record/markets-in-higher-education-can-westill-learn-from-economics-founding-fathers-teixeira-pedro-nuno/10008566912
Trow, M. (2010). Twentieth century higher education: Elite to mass to universal. M. Burrage
(Ed.), College Quarterly, Vol. 15, Baltimore, MD: John Hopkins University Press.
Retrieved April 20, 2014, from http://www.collegequarterly.ca/2012-vol15-num04-fall/
doughty5.html.
UNESCO. (1998). World declaration on higher education for the twenty-first century: Vision
and action. Paris: Author. Retrieved April 21, 2014, from http://www.unesco.org/educa
tion/educprog/wche/declaration_eng.htm
UNESCO. (2011). Regulating and assuring the quality of cross-border providers of higher
education, module 5, external quality assurance: Options for higher education managers.
114 L. Youssef
Paris: UNESCO and International Institute for Educational Planning. Retrieved April 20,
2014, from www.iiep.unesco.org/fileadmin/user_upload/Cap…/EQA_HE_5.pdf
UNESCO. (n.d.). Global initiative for quality assurance capacity. Retrieved April 23, 2014,
from http://www.unesco.org/en/higher-education/quality-%20assurance-and-recognition/
quality-assurance/giqac/
UNESCO APQN. (2006). Regulating the quality of cross-border education. A Collaborative
Project of the UNESCO and the APQN, Bangkok, UNESCO. Retrieved April 20, 2014,
from http://www2.unescobkk.org/elib/publications/087/index.htm
United Nations Educational, Scientific, and Cultural Organisation. (2005). Guidelines for
quality provision in cross-border higher education. Paris: Author. Retrieved April 23,
2014, from http://www.unesco.org/education/guidelines_E.indd.pdf
US Department of Education International Affairs Office. (n.d.). Accreditation and quality
assurance: Diploma mills and fraud. Retrieved April 23, 2014, from www2.ed.gov/
about/offices/list/ous/international/usnei/us/fraud.doc
Van Vught, F. (2004). Internationalization and globalization in European higher education.
University of Twente, The Netherlands. Retrieved April 20, 2014, from http://www.
humane.eu/Winter-School-II-2004.55.0.html?&no
Varghese, N. V. (2009). GATS and transnational mobility in higher education. In R. Bhandari
& S. Laughlin (Eds.), Higher education on the move: New developments in global mobility (pp. 17–27). New York, NY: Institute of International Education.
Wikipedia. (2014). List of unrecognized higher education accreditation organizations.
Retrieved April 22, 2014, from http://en.wikipedia.org/wiki/List_of_unrecog
nized_higher_education_accreditation_organizations
Wo, A. M. (2012). Recent development at the international engineering alliance and within Asia.
Retrieved June 4, 2014, from http://www.enaee.eu/wp-content/uploads/2012/01/Andrew-WoPaper-Recent-Developments-at-the-International-Engineering-Alliance-and-within-Asia-v2.pdf
World Bank. (n.d.). Global initiative on quality assurance capacity (GIQAC). Retrieved April
23, 2014, from http://go.worldbank.org/3HMQXGCRA0
Open Learning 115
Copyright of Open Learning is the property of Routledge and its content may not be copied or
emailed to multiple sites or posted to a listserv without the copyright holder's express written
permission. However, users may print, download, or email articles for individual use.
---
Don't use plagiarized sources. Get Your Custom Essay on
Education: from within-border to cross-border
Just from $10/Page
Are you busy and do not have time to handle your assignment? Are you scared that your paper will not make the grade? Do you have responsibilities that may hinder you from turning in your assignment on time? Are you tired and can barely handle your assignment? Are your grades inconsistent?
Whichever your reason is, it is valid! You can get professional academic help from our service at affordable rates. We have a team of professional academic writers who can handle all your assignments.
Plagiarism free papers
Timely delivery
Any deadline
Skilled, Experienced Native English Writers
Subject-relevant academic writer
Adherence to paper instructions
Ability to tackle bulk assignments
Reasonable prices
24/7 Customer Support
Get superb grades consistently
Online Academic Help With Different Subjects
Literature
Students barely have time to read. We got you! Have your literature essay or book review written without having the hassle of reading the book. You can get your literature paper custom-written for you by our literature specialists.
Finance
Do you struggle with finance? No need to torture yourself if finance is not your cup of tea. You can order your finance paper from our academic writing service and get 100% original work from competent finance experts.
Computer science
Computer science is a tough subject. Fortunately, our computer science experts are up to the match. No need to stress and have sleepless nights. Our academic writers will tackle all your computer science assignments and deliver them on time. Let us handle all your python, java, ruby, JavaScript, php , C+ assignments!
Psychology
While psychology may be an interesting subject, you may lack sufficient time to handle your assignments. Don't despair; by using our academic writing service, you can be assured of perfect grades. Moreover, your grades will be consistent.
Engineering
Engineering is quite a demanding subject. Students face a lot of pressure and barely have enough time to do what they love to do. Our academic writing service got you covered! Our engineering specialists follow the paper instructions and ensure timely delivery of the paper.
Nursing
In the nursing course, you may have difficulties with literature reviews, annotated bibliographies, critical essays, and other assignments. Our nursing assignment writers will offer you professional nursing paper help at low prices.
Sociology
Truth be told, sociology papers can be quite exhausting. Our academic writing service relieves you of fatigue, pressure, and stress. You can relax and have peace of mind as our academic writers handle your sociology assignment.
Business
We take pride in having some of the best business writers in the industry. Our business writers have a lot of experience in the field. They are reliable, and you can be assured of a high-grade paper. They are able to handle business papers of any subject, length, deadline, and difficulty!
Statistics
We boast of having some of the most experienced statistics experts in the industry. Our statistics experts have diverse skills, expertise, and knowledge to handle any kind of assignment. They have access to all kinds of software to get your assignment done.
Law
Writing a law essay may prove to be an insurmountable obstacle, especially when you need to know the peculiarities of the legislative framework. Take advantage of our top-notch law specialists and get superb grades and 100% satisfaction.
What discipline/subjects do you deal in?
We have highlighted some of the most popular subjects we handle above. Those are just a tip of the iceberg. We deal in all academic disciplines since our writers are as diverse. They have been drawn from across all disciplines, and orders are assigned to those writers believed to be the best in the field. In a nutshell, there is no task we cannot handle; all you need to do is place your order with us. As long as your instructions are clear, just trust we shall deliver irrespective of the discipline.
Are your writers competent enough to handle my paper?
Our essay writers are graduates with bachelor's, masters, Ph.D., and doctorate degrees in various subjects. The minimum requirement to be an essay writer with our essay writing service is to have a college degree. All our academic writers have a minimum of two years of academic writing. We have a stringent recruitment process to ensure that we get only the most competent essay writers in the industry. We also ensure that the writers are handsomely compensated for their value. The majority of our writers are native English speakers. As such, the fluency of language and grammar is impeccable.
What if I don't like the paper?
There is a very low likelihood that you won't like the paper.
Reasons being:
When assigning your order, we match the paper's discipline with the writer's field/specialization. Since all our writers are graduates, we match the paper's subject with the field the writer studied. For instance, if it's a nursing paper, only a nursing graduate and writer will handle it. Furthermore, all our writers have academic writing experience and top-notch research skills.
We have a quality assurance that reviews the paper before it gets to you. As such, we ensure that you get a paper that meets the required standard and will most definitely make the grade.
In the event that you don't like your paper:
The writer will revise the paper up to your pleasing. You have unlimited revisions. You simply need to highlight what specifically you don't like about the paper, and the writer will make the amendments. The paper will be revised until you are satisfied. Revisions are free of charge
We will have a different writer write the paper from scratch.
Last resort, if the above does not work, we will refund your money.
Will the professor find out I didn't write the paper myself?
Not at all. All papers are written from scratch. There is no way your tutor or instructor will realize that you did not write the paper yourself. In fact, we recommend using our assignment help services for consistent results.
What if the paper is plagiarized?
We check all papers for plagiarism before we submit them. We use powerful plagiarism checking software such as SafeAssign, LopesWrite, and Turnitin. We also upload the plagiarism report so that you can review it. We understand that plagiarism is academic suicide. We would not take the risk of submitting plagiarized work and jeopardize your academic journey. Furthermore, we do not sell or use prewritten papers, and each paper is written from scratch.
When will I get my paper?
You determine when you get the paper by setting the deadline when placing the order. All papers are delivered within the deadline. We are well aware that we operate in a time-sensitive industry. As such, we have laid out strategies to ensure that the client receives the paper on time and they never miss the deadline. We understand that papers that are submitted late have some points deducted. We do not want you to miss any points due to late submission. We work on beating deadlines by huge margins in order to ensure that you have ample time to review the paper before you submit it.
Will anyone find out that I used your services?
We have a privacy and confidentiality policy that guides our work. We NEVER share any customer information with third parties. Noone will ever know that you used our assignment help services. It's only between you and us. We are bound by our policies to protect the customer's identity and information. All your information, such as your names, phone number, email, order information, and so on, are protected. We have robust security systems that ensure that your data is protected. Hacking our systems is close to impossible, and it has never happened.
How our Assignment  Help Service Works
You fill all the paper instructions in the order form. Make sure you include all the helpful materials so that our academic writers can deliver the perfect paper. It will also help to eliminate unnecessary revisions.
2.      Pay for the order
Proceed to pay for the paper so that it can be assigned to one of our expert academic writers. The paper subject is matched with the writer's area of specialization.
3.      Track the progress
You communicate with the writer and know about the progress of the paper. The client can ask the writer for drafts of the paper. The client can upload extra material and include additional instructions from the lecturer. Receive a paper.
4.      Download the paper
The paper is sent to your email and uploaded to your personal account. You also get a plagiarism report attached to your paper.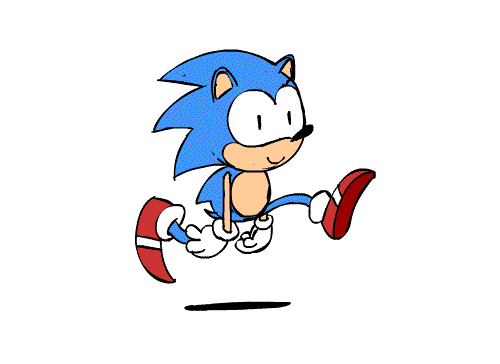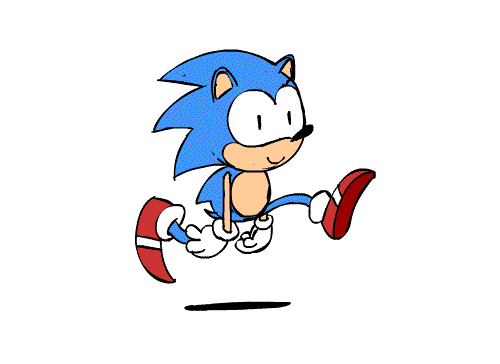 PLACE THIS ORDER OR A SIMILAR ORDER WITH US TODAY AND GET A PERFECT SCORE!!!
---