6 Media Development 4/2018
Critical media
literacy and digital
ethics
Allan Luke and Julian Sefton-Green
Wikileaks and false news; an American
Presidency run via Twitter; Charlie Hebdo;
hackers manipulating elections, stealing
corporate secrets and shutting down
public utilities; mass surveillance via the
internet of things; 24/7 news, information
and disinformation cycles broadcast
continuously on public and personal
screens; wall-to-wall cultures of celebrity
and political bullying and libel via social
media; social media supplanting faceto-face relations at dinner tables and in
bedrooms; conspiracy theories overriding
peer refereed science … No wonder many
young people are checking out into worlds
of videogames, comic superheroes and
pharmacologically altered realities. While
schools and school systems stand frozen in
the headlights.
Our current situation is stark and simple, and
probably can't be understated. We live in an
era where governments and political culture are
modelling and exploiting the unethical, immoral
and destructive use of digital media, and attacking
the longstanding practices and criteria of print
journalism, broadcast journalism, and peer-refereed science. Children and young adults inhabit
an online environment where new forms of exchange, creativity and community sit alongside
new forms of criminality and bullying, real and
symbolic violence.
We are increasingly shaped and ruled by
powerful corporations that are profiting from the
reorganization of everyday life by social media
and digital tools, making business deals with autocratic and theocratic states to suppress, control
and surveil citizens, engaging in dubious labour
practices, are implicated in forms of production
and manufacture that are environmentally unsustainable, and who bury profits to avoid taxation responsibilities that might fund improved
education, health care and communities.
And there is a multinational secret state/
corporate nexus that monitors and surveils communications and exchange at all levels for their
own commercial and political purposes. Nor is
this all idle ideological debate: many communities
have to contend with the stark realities of everyday
poverty, violence and warfare, unstable policing
and public security, the effects of environmental
decay and climate change, public health and largescale mental health crises, and the unavailability of
meaningful and skilled work.
Digital technology per se didn't cause these
problems, nor does it in and of itself have the capacity to solve or fix them. But the current situation
requires a remaking of citizenship, ethics, and a
renewed social contract. This will require an ongoing "problematicisation", to use Freire's (1970)
term, of these conditions as focal in the curriculum, thematically crossing social studies, the arts
and sciences. Our view is that critical media literacy, multi-literacies and digital arts can be a
staging ground for that new civic space – where
critique and technical mastery can led to "transformed" and, in instances, "conserved" practices.
The curriculum challenge is about setting the
grounds for rebuilding of community relations of
work, exchange and trust – while at the same time
giving young people renewed and powerful tools
for weighing, analysing and engaging with truths
and lies, representations and misrepresentations,
narratives and fictions, residual and emergent
traditions, competing cultural epistemologies and
world views.
The everyday challenges for youth
How do today's young people and children deal
with right and wrong, truth and falsehood, representation and misrepresentation in their everyday lives online? How do they anticipate and live
7 Media Development 4/2018
with and around the real consequences of their
online actions and interactions with others? How
do they navigate the complexities of their public exchanges and their private lives, and how do
they engage with parental and institutional surveillance? Finally, how can they engage and participate as citizens, consumers and workers in the
public and political, cultural and economic spheres
of the internet? These questions are examined in
current empirical studies of young peoples' virtual
and real everyday lives in educational institutions
and homes (e.g. Livingstone & Sefton-Green,
2016; Quan-Haas, 2004).
On the ground, the everyday issues faced by
digital youth are prima facie ethical matters. This
is a key beginning point in an era where the ethical/moral implications of all forms of literacy are at
once educational imperatives for informed, critical citizenship, civic participation and everyday social relations.
In this regard, the push towards a critical digital ethics and critical media literacy is the
central educational challenge. It is not new, with
prototypical work on media literacy initiated in
Canada as early as the 1970s, evolving from broadcast TV and print advertising to current work on
digital media internationally (C. Luke, 1990). But
it has largely been seen as an adjunct to the core
curriculum – this result is a relegation of new
media into the category of popular culture, as neither part of the educational "basics" nor of longstanding school subjects of literature and scientific
disciplines.
There are now almost continuous public calls
for heightened child protection and surveillance
in response to widespread moral panic around
digital childhood (e.g. Havey & Puccio, 2016). To
refer to this as a moral panic is not to understate
the very real challenges and difficulties that digital
technology raises for parents and families, schools
and teachers. It is however, to acknowledge popular discourses and widespread generational frustration about the effects of digital technology on
everyday life. These range from concerns about
the displacement of embodied activity, physical
play and face-to-face verbal exchange by compulsive online messaging and gaming, to online
harassment, bullying, real and symbolic violence,
from sexual and commercial exploitation of young
people and children, to exposure to violence, pornography, ideological indoctrination and outright
criminal behaviour.1
Their power to generate fascinating new
expressive forms and relationships, to reshape the
arts and sciences notwithstanding, digital media
are amplifiers of the best and the worst, the sublime and the mundane, the significant and the most
trivial elements of human behaviour, knowledge
and interaction. How could it be any other way? It
is all here online: statements, images, sounds, and
acts of hatred and love, war and peace, bullying
and courtship, truth and lies, violence and care,
oppression and liberation – and every possible
third or fourth space, in ever proliferating redundancy, cut through with noise and clutter.
The policy response
In the meantime, educational systems continue to
pursue business as usual: a neoliberal consensus
whereby human capital, standardization and commodification of the curriculum, and accountability via transnational testing regimes narrow the
parameters of what will count as knowledge and
schooling to human capital for economic competitiveness. If there is an unintended effect of the
emergence of nationalist and xenophobic backlash,
it is a reconsideration of the movement across
OECD countries – aided and abetted by PISA2
–
to a curriculum consensus that, in effect, reduces
knowledge to a technical and measurable commodity for the "new economy". What has been lost
is the focus on what Delors (1996) called "learning
to live together" and models of "active citizenship",
which, fortunately, have defied measurement and
standardization but, accordingly, have been left by
the side of the road in models of education for human capital job skills.
At the same time, the appropriation of digital multi-literacies (New London Group, 1996)
into the official curriculum has been fertile ground
for neoliberal educational policy. Our view is that
there are three forms of the colonization of digital
multi-literacies: (1) Digital multi-literacies have
been incorporated into the human capital ration-
8 Media Development 4/2018
ale, the very heart of corporate neoliberalism: redefined as requisite job skills or "tools" for the new
economy. This strips it out of a broader critical
education, it can silence classroom debate over
the morality, ethics, and everyday social consequences of communications media, their ownership and control.
(2) Digital multi-literacies have been redefined as a measureable domain of curriculum
for standardized assessment: digital tasks will be
included in the current PISA testing. This has the
effect of normalizing, controlling what officially
'counts' as digital creativity, critique and innovation; (3) Digital multi-literacies have been the
object of commodification, with curriculum packages, approaches, methods and materials offered
by publishers, corporations and consultants. This
has the effect of eliminating the local, idiosyncratic,
cultural play and interaction with new media and
supplanting it with formulae and scripts, inevitably aligned with (1) and (2) above.
The alternative is to view critical media literacy as an "open" curriculum space for students
and their teachers to explore, critique and construct texts, identities, forms of social and community actions (Share, 2009). This is about as new
as Dewey's (1907/2012) discussion of the project
or "enterprise". In Australia, digital multi-literacies and critical media literacy have "worked"
precisely because there wasn't an official curriculum definition, or even a formal academic/scholarly doxa around it.
But over the last decade of Neoliberal governance, the move has been to put all curriculum and pedagogy in the box of standardization,
assessment, accountability, control and surveillance – aided by government initiated and corporate-sponsored work in the "learning sciences" to
measure and assess digital practices. This is an appropriation of multi-literacies into the same system of standardization and commodification that
defined and delimited print literacy and traditional curriculum. And it sets the terms for systems
to replicate yet again the core problems with the
teaching of print literacy: a "closed" curriculum
that yields differentiated and stratified achievement.
Critical media literacy and digital ethics
How we can enlist and harness these media to learn
to live together in diversity, mutual respect and
difference, addressing complex social, economic and environmental problems while building
convivial and welcoming, just and life-sustaining
communities and societies is the key educational
problem facing this generation of young people
and their teachers. This is an ethical vision and an
ethical challenge.
Our case is that a digital ethics – indeed, an
ethics of what it is to be human and how to live
just and sustainable lives in these technologically
saturated societies and economies – is the core
curriculum issue for schooling. Nor do we believe
that is it an adequate educational or philosophic
or political response to current cultural, geopolitical and economic conditions and events for this
generation of teachers and scholars, parents, careRecent issues of
Media Development
3/2018 WACC at 50: Celebrating Inclusion
2/2018 Journalism that serves the Public
Interest
1/2018 Gender and Media
– A holistic agenda
4/2017 Digital Media and Social Memory
3/2017 Changing Media, Changing
Perceptions
2/2017 Reforming the World
1/2017 Digital Futures
Media Development is provided free to
WACC Individual and Corporate Members
and is also available by subscription.
For more information visit the WACC web site.
9 Media Development 4/2018
givers and community Elders to simply document
or celebrate the emergence of new digital youth
cultures without an attempt to call out ethical parameters and concrete historical consequences for
communities, cultures and, indeed, human existence in this planetary ecosystem.
This is a generational and pedagogic responsibility as we stand at a juncture where residual and
emergent cultures meet, where Indigenous and
non-Indigenous, historically colonized and colonizing, settler and migrant communities attempt
to reconcile and negotiate new settlements, where
traditional, modernist and postmodern forms of
life and technologies sit alongside each other, uneasily, often with increasing inequity and violence.
Our view is that this is a moment that requires
more from researchers, scholars and educators
than descriptions of instances of local assemblage or student voice. Following on from Naomi
Klein's (2015) analysis of the effects of capitalism,
technology and modernity on the planetary ecosystem – our view is that this historical convergence of forces and events has the potential to
"change everything".
The question of who owns, regulates and
controls, and indeed profits and dominates from
control and use of the dominant modes of information comes centre stage, shifting from religious authorities to the state and, ultimately, to
the industrial and post-industrial, national and
transnational corporation (Graham, 2017). Some
regimes burn books, others write, print and mandate them; some governments censor the internet, all use it and monitor it; disputes over hate
speech, libel and what can and cannot be said in
the media-based civic sphere are now daily news
– alongside of revelations of the profit structures,
labour practices, environmental consequences
and taxation schemes of those media and technology corporations that have become arguably the
most profitable and dominant businesses in human history. Note that this political economy of
communications typically is not studied in schools
– even as this corporate order competes for the
edubusiness of what counts as knowledge, how it
is framed and assessed within these same schools
(Picciano & Spring, 2012).
To begin to set a curriculum agenda for
teaching and learning digital ethics, then, we outline three key foundational claims. These set the
curriculum contents for digital ethics as a field or
area for teaching and learning.
Our first claim is that digital ethics must
operate at two analytically distinct but practically interwoven levels: it must engage at once with
now classical questions about ideology (Kellner,
1978) and with questions about social actions and
relations. As we have argued, the core concerns
of educators about student digital lives relate to
the ideational and semantic "stuff" – the ideologies, beliefs and values that learners must navigate
online. This raises key questions about the truth,
veracity, verification and belief, and, indeed, consequences of the information represented online.
A recent article by a senior editor of The Guardian
put it this way:
"For 500 years after Gutenberg, the dominant
form of information was the printed page:
knowledge was primarily delivered in a fixed
format, one that encouraged readers to believe
in stable and settled truths. Now, we are caught
in a series of confusing battles between opposing
forces: between truth and falsehood, fact and
rumour, kindness and cruelty; between the few
and the many, the connected and the alienated;
between the open platform of the web as its architects envisioned it and the gated enclosures
of Facebook and other social networks; between
an informed public and a misguided mob. What
is common to these struggles – and what makes
their resolution an urgent matter – is that they
all involve the diminishing status of truth" (Viner, 2016).
At the same time, truth claims and representations are themselves social actions – consequential assertions about what is. Hence, our
simultaneous and equivalent ethical concern is
with the interactional pragmatics of life online. In
response to the aforementioned concerns of educators and the public, digital ethics must focus on
the use of online social media as a primary site for
10 Media Development 4/2018
everyday social relationships with peers and others.
To speak of ethics, then, refers simultaneously to
both the ideational contents – the semantic stuff
– of online representations, and the social and
interactional relations of exchange between human subjects. Hence, our first foundational claim:
1) On ideology and social relations: That digital ethics must address questions about ideological
contents – the values, beliefs, ideas, images, narratives, truths, that one produces and accesses
online – and questions about social relations that
are lived and experienced online, specifically the
interactional and material consequences of individual and collective actions.
The ideational contents (M.A.K. Halliday's
(1978) "field") and the interactional relational
protocols and consequences (Halliday's "tenor")
may appear analytically distinct, but are always
interwoven in practice. What we say, write, speak,
signify, how we speak, write, gesture, sign and to
whom are ethical actions – no matter how conscious, unconscious or self-conscious, explicit,
tacit or implicit the intentions and decisions of
the human subject may be. In educational terms,
then, digital ethics by definition engages both the
"classification" of knowledge qua ideational content (whether construed as disciplinary, thematic,
artistic, scientific) and the "framing" of knowledge
via social relationships and actions (Bernstein,
1990).
Accordingly, our case is that schooling needs
to introduce two interwoven strands of digital
ethics:
* The teaching and learning of a performative
ethics that enables the evaluation and anticipation of real and potential human and cultural, social and economic, bodily and environmental outcomes and consequences of digital
actions and exchanges, their real and potential
participants and communities; and,
* The teaching and learning of a critical literacy
that enables the weighing and judging and
critical analysis of truth claims vis a vis their
forms, genres, themes, sources, interests and
silences (Luke, 2018).
Our second claim focuses on the political
economy of communications (Graham & Luke,
2013): that is, the relationships between state
regulation and control, corporate ownership of
the modes of information, and their ideological
and economic effects. Following the prototypical work of Stuart Hall (1974) on broadcast media,
the field of cultural studies has focused variously
on audience positioning and responses to media
texts ("decoding"), on the actual economic ownership and control of dominant modes of information (political economy) and how these are manifest in ideological message systems ("encoding").
Of course, digital exchanges operate on radically
different dimensions of scope and scale, speed
and interactivity than the broadcast media studied by Hall and colleagues. Digital tools have the
revolutionary effect of altering the monologic and
linear relationships of production/consumption,
encoding/decoding established through broadcast
radio, television and cinema, leading to claims
that social media enables new community, agency
and democratisation in ways that were intrinsically more difficult in an era of network and studio-based broadcast media (Isin & Ruppert, 2015;
Jenkins et al. 2016).
For our present purposes, what remains
powerful and relevant from Hall's ground-breaking work is the acknowledgement of the ideological interests at work in the production and
reception of screen and image. Where it takes up
the challenge of digital content, the tendency in
schooling has been to focus principally on student
and teacher responses and uses of media texts
(through models of viewer and reader response),
on the semantic content (through models of comprehension, literary and, to an extent, ideology
critique) – and, far less explicitly if ever, on the relationships between ideological content, relationships of institutional control and power, and the
corporate ownership of the modes of information.
Consider this analogy. This would be very
much if we were to teach – recalling Innis' prototypical analysis of the "bias of communications"
(1951) in pre-industrial mercantilism and industrial capitalism – how to read newspapers or
how to use the railroad, without raising questions
about who owns the press and transportation
infrastructure, whose interests these structures
11 Media Development 4/2018
of ownership and control serve, who benefits and
who is exploited by these configurations of political economy. As Innis' (1949) discussion of the
relationships between "empire and communications" argues, all emergent communications media
and transportation systems effectively reshaped
human/machine and political economic and geographic ecosystemic relations as well.
The basis of economic rule (and plutocracy)
has shifted from those of colonial trade documented by Innis (e.g. the Dutch East India Company, Hudson's Bay Company) to the owners of
elements of the dominant transportation infrastructure (e.g. the railways, steel, oil and auto
industries), to the emergence of media empires
(e.g., telephone, wireless, newspapers, television
networks) – to the current situation, where the
world's economy is dominated by digital hardware/software /information corporations (e.g.
Apple, Facebook, Google/Alphabet, Oracle, Tesla,
Samsung), and producers of military and advanced
technological hardware (e.g. Boeing, Airbus, arms
manufacturers).
Hence, our second foundational claim:
2) On the political economy of communications: That in digital culture the political and economic are always personal, with every personal
digital action an interlinked part of complex and
often invisible economic exchanges that by definition support particular corporate and class interests and by definition have material and ecosystemic consequences.
The educational lesson here is simple: that
the media that we use are not "neutral" or benign
but are owned, shaped, enabled and controlled,
capitalized upon and managed in their own corporate interests (Pasquale, 2015). These interests,
social scientists, ecological scientists and community activists are increasingly realizing, have
reshaped the transnational and domestic divisions
of wealth, labour and power, and have broad, previously unexamined, effects on the use and sustainability of finite planetary resources and ecosystems (cf. Klein, 2015).
Our point is that the curriculum should entail both the study of the sources of information
and their apparent distortions and ideological
"biases" – but that such study can be extended to
understanding the relationships between knowledges and global, planetary interests, including
the corporate ownership, capitalization and profit
from dominant modes of information. There are,
furthermore, persistent questions about the complex relationships between digital work and culture and its relationship to carbon-based economy
and resource utilisation (e.g., Bowers, 2014).
Our third claim is core to the establishment
of any set of ethics. As argued, for many schools
digital policy and practice tends to be both prohibitive in reaction to "risks" posed by digital
technologies and simultaneously silent about the
reconstructive institutional uses of digital technology. Ethics is by definition a normative field:
like all education and schooling, ethical systems
and claims are predicated upon a vision of what
should be, of how human beings can and should
live together.
The central message of Aristotle's Nicomachean Ethics (1999) is that everyday judgments
about right and wrong are grounded on visions of
what might count as the "good life". Ethical judgments are the prerequisite philosophic and practical grounds for civility and justice. Habermas
(1996) refers to this as a "counterfactual ideal" that
is presupposed in each speech exchange. Therefore, our third foundational claims is:
3) On a normative model of digital culture: That ethics cannot exist as a set of norms
or procedures for everyday life in digital cultures
without a shared normative vision of the good life.
In terms of digital ethics, this means that
any set of ethical injunctions taught to youth and
children by definitions presupposes a vision of
"what should be": a lifeworld where digital communications are used for ethical purposes for "the
good". Further, this version of "the good", following Behabib (2002), must acknowledge the moral imperatives and challenges raised by diverse
communities in pluralistic democratic societies,
whether online or face-to-face. Our view, then, is
that any school-based approach to media literacy
and digital ethics must move beyond silences, prohibitions and negative injunctions (which, in-andof themselves, are less than effective with adoles-
12 Media Development 4/2018
cents) to the reconstructive project of modelling
and enacting digital citizenship, convivial social
relations, and action for social justice in education,
economy and culture.
Our aim, then, is to reframe critical media
literacy and digital ethics as part of a larger inclusive and decolonizing educational project that refuses to relegate diversity and difference (including childhood and adolescence) to "second class
moral status" (2002, p. 2) and pursues a vision of
sustainable forms of life for all.
Digital media as tools for conviviality
All communications media reorganize and alter
our sense of space and time. They enable and constrain epistemic and cultural stance, the building,
conservation, critique, and transformation of cultural forms, meanings and identities. And digital
media has expanded exchange between students,
teachers and citizens beyond the confines of embodied and geographic place. Successful work with
young people shows how digital arts and culture
can provide "tools for conviviality" (Illich, 1973):
means for learning to live together within and
across diversity and difference, space and time, in
ways that don't destroy environments and communities – particularly in the face of those who
would build walls and recreate borders.
Unfortunately, we live in a dystopian media
spectacle (Kellner, 2012) – where traditional authoritative sources of knowledge and cultural standpoints of print journalism and broadcast
media have been left gasping for air, where science, truth and experience are but more competing texts, where relationships between figure and
ground, sign and signified, celebrity opinion and
scientific truth, real event and its representation
have become blurred. This is the "implosion of
meaning" (Baudrillard, 1994) predicted two decades ago – but, like global warming and planetary
desecration, it seems to have occurred faster and
more totally than anyone predicted. Digital ethics,
multi-literacies and citizenship should be at the
core of the curriculum for all.
The political events of 2016 have changed
everything: in technology, media and communications, politics and culture, geopolitical and civic
order, and, for many communities, the sustainability and survivability of everyday life. Any reconnoitring of critical media literacy, multi-literacies and digital ethics has to begin from an
educational engagement and critical analysis of
these new economic and cultural, civic and media
conditions. For many students and communities
have to contend not just with poverty, joblessness
and inequality, but also the stark effects of autocracy and plutocracy, renewed racism and sexism,
ideological distortion and untruth, unethical and
unjust social relations and conditions, and fundamental issues around freedom, policing and public
safety, control and surveillance.
Now, more than ever, schooling, education
and literacies have to be about "reading and writing the world" – to return to Freire (1970). Lives
and futures are on the line. n
Notes
1. For example: http://www.lse.ac.uk/[email protected]/research/
EUKidsOnline/Home.aspx
2. The Programme for International Student Assessment (PISA)
is a worldwide study by the Organisation for Economic Cooperation and Development (OECD) in member and nonmember nations intended to evaluate educational systems by
measuring 15-year-old school pupils' scholastic performance
on mathematics, science, and reading.
References
Aristotle. (1999) Nichomachean Ethics. 2nd Ed. T. Irwin, Trans.
London: Hackett.
Baudrillard, J. (1994) Simulacra and Simulation. Ann Arbor:
University of Michigan Press.
Benhabib, S. (2002) The Claims of Culture. Princeton, NJ:
Princeton University Press.
Bernstein, B. (1990) On Pedagogic Discourse. London: Routledge.
Bowers, C. (2014). The False Promises of the Digital Revolution:
How computers transform education, work, and international
development in ways that are ecologically unsustainable. New
York: Peter Lang.
Davies, N. (2009). Flat Earth News: An award-winning reporter
exposes falsehood, distortion and propaganda in the global media.
New York: Vintage.
Delors, J. et al. (1996) Learning: the treasure within. Paris:
UNESCO.
Dewey, J. (1907/2012). The School in Society & The Child in the
Curriculum. New York: Courier Press.
Freire, P. (1970). Pedagogy of the Oppressed. M. Ramos, Trans.
New York: Continuum.
Graham, P. (2017). The Creel Century: Communication, corporatism,
and eternal crisis. New York: Routledge.
Graham, P. & Luke, A. (2013). Critical discourse analysis and
political economy of communication: understanding the new
corporate order (pp. 103-130). In Wodak, R. (Ed.) Critical
Discourse Analysis: Concepts, history, theory: Vol 1. London: Sage.
Habermas, J. (1996) Communication and the Evolution of Society.
Trans. T. McCarthy. Boston: Beacon.
13 Media Development 4/2018
Hall, S. (1974) The television discourse: Encoding and decoding.
Education and Culture 25, 8-14.
Halliday, M.A.K. (1978). Language as Social Semiotic. London:
Edward Arnold.
Havey, D. & Puccio, D. (2016). Sex, Likes and Social Media.
London: Vermilion.
Illich, I. (1973) Tools for Conviviality. New York: Harper & Row.
Innis, H.A. (1949). Empire and Communications. Toronto:
University of Toronto Press.
Innis, H.A. (1951) The Bias of Communications. Toronto:
University of Toronto Press.
Isin, E., & Ruppert, E. (2015). Being Digital Citizens. London:
Rowman & Littlefield.
Jenkins, H., Shresthova, S., & Gamber-Thompson, L. (2016). By
Any Media Necessary: The new youth activism. New York: New
York University Press.
Kellner, D. (1978). Ideology, Marxism and advanced capitalism.
Socialist Review 42, 37-65.
Kellner, D. (2012) Media Spectacle and Insurrection, 2011: From the
Arab uprising to Occupy Everywhere. New York: Continuum/
Bloomsbury.
Klein, N. (2015) This Changes Everything: Capitalism and the climate.
New York: Simon and Schuster.
Livingston, S. & Sefton-Green, J. (2016) The Class. New York:
New York University Press.
Luke, A. (2018) Critical Literacy, Schooling and Social Justice. New
York: Routledge.
Luke, C. (1990) Constructing the Child Viewer. New York: Praeger
Press.
The New London Group. (1996). A pedagogy of multiliteracies:
Designing social futures. Harvard educational review, 66 (1),
60-93.
Pasquale, F. (2015). The Black Box Society: The secret algorithms that
control money and information: Harvard University Press.
Picciano. A. & Spring, J. (2012) The Great American EducationIndustrial Complex. New York: Routledge.
Quan-Haase, A. (2016) Technology and Society: Social networks,
power, and inequality, 2nd ed. Toronto: Oxford University
Press.
Share, J. (2009) Media Literacy is Elementary. 2nd Ed. New York:
Peter Lang.
Viner, Katherine (2016) How technology disrupted the truth.
The Guardian June 16, 2016. Retrieved from: https://www.
theguardian.com/media/2016/jul/12/how-technologydisrupted-the-truth
Allan Luke's books include: Critical Literacy, Schooling and Social
Justice (Routledge, 2018), Educational Policy, Narrative and Discourse
(Routledge, 2019) and Bourdieu and Chinese Education (Routledge,
2019). His current work is available at https://www.reverbnation.
com/allanluke
Julian Sefton-Green's books include: The Class: living and learning
in the digital age (New York University Press, 2016), Learning
Identities, Education and Community: young lives in the cosmopolitan
city (Cambridge University Press 2016) and Learning beyond the
School: international perspectives on the schooled society (Routledge,
2018) <www.julianseftongreen.net>
Gender and human
rights in the digital
age
José Peralta
Is it possible to translate human rights into
code? Joana Varon and her NGO Coding
Rights intend to do so. Through innovative
solutions, they hope to build bridges
between gender, technology and human
rights.
I
nformation is power. This oft-repeated phrase
is true, even if the way we share information
changes over time. It is this very concept that inspired a group of women to use their intelligence,
passion and knowledge in the service of "translating human rights to code."
This is the leitmotif of Coding Rights, an organisation created in 2015 that describes itself as
a "think and do" tank. It focuses on strengthening
human rights in the digital realm.
How can human rights be strengthened online? For Coding Rights, it can be done by considering the use and understanding of technology
when shaping public policy. It can also be achieved
by denouncing companies who use technology to
violate digital privacy.
While this may sound like a mishmash of
ideas, one thing is clear: Coding Rights walks the
walk, and their work extends beyond far publishing statements. "We create apps, produce content,
and break down complex ideas so that they are accessible to everyone," Joana Varon, founding director of Coding Rights, told IFEX.
Varon is a Brazilian researcher and activist, focused on technology, digital rights, and privacy. She's also a lawyer, and holds a degree in
International Relations. In 2017, she was selected, amongst 15 others, for a fellowship dedicated
to "building a more humane digital world" by the
Mozilla Foundation.
Copyright of Media Development is the property of World Association for Christian
Communication and its content may not be copied or emailed to multiple sites or posted to a
listserv without the copyright holder's express written permission. However, users may print,
download, or email articles for individual use.
---
Don't use plagiarized sources. Get Your Custom Essay on
Critical media literacy and digital ethics
Just from $10/Page
Are you busy and do not have time to handle your assignment? Are you scared that your paper will not make the grade? Do you have responsibilities that may hinder you from turning in your assignment on time? Are you tired and can barely handle your assignment? Are your grades inconsistent?
Whichever your reason is, it is valid! You can get professional academic help from our service at affordable rates. We have a team of professional academic writers who can handle all your assignments.
Plagiarism free papers
Timely delivery
Any deadline
Skilled, Experienced Native English Writers
Subject-relevant academic writer
Adherence to paper instructions
Ability to tackle bulk assignments
Reasonable prices
24/7 Customer Support
Get superb grades consistently
Online Academic Help With Different Subjects
Literature
Students barely have time to read. We got you! Have your literature essay or book review written without having the hassle of reading the book. You can get your literature paper custom-written for you by our literature specialists.
Finance
Do you struggle with finance? No need to torture yourself if finance is not your cup of tea. You can order your finance paper from our academic writing service and get 100% original work from competent finance experts.
Computer science
Computer science is a tough subject. Fortunately, our computer science experts are up to the match. No need to stress and have sleepless nights. Our academic writers will tackle all your computer science assignments and deliver them on time. Let us handle all your python, java, ruby, JavaScript, php , C+ assignments!
Psychology
While psychology may be an interesting subject, you may lack sufficient time to handle your assignments. Don't despair; by using our academic writing service, you can be assured of perfect grades. Moreover, your grades will be consistent.
Engineering
Engineering is quite a demanding subject. Students face a lot of pressure and barely have enough time to do what they love to do. Our academic writing service got you covered! Our engineering specialists follow the paper instructions and ensure timely delivery of the paper.
Nursing
In the nursing course, you may have difficulties with literature reviews, annotated bibliographies, critical essays, and other assignments. Our nursing assignment writers will offer you professional nursing paper help at low prices.
Sociology
Truth be told, sociology papers can be quite exhausting. Our academic writing service relieves you of fatigue, pressure, and stress. You can relax and have peace of mind as our academic writers handle your sociology assignment.
Business
We take pride in having some of the best business writers in the industry. Our business writers have a lot of experience in the field. They are reliable, and you can be assured of a high-grade paper. They are able to handle business papers of any subject, length, deadline, and difficulty!
Statistics
We boast of having some of the most experienced statistics experts in the industry. Our statistics experts have diverse skills, expertise, and knowledge to handle any kind of assignment. They have access to all kinds of software to get your assignment done.
Law
Writing a law essay may prove to be an insurmountable obstacle, especially when you need to know the peculiarities of the legislative framework. Take advantage of our top-notch law specialists and get superb grades and 100% satisfaction.
What discipline/subjects do you deal in?
We have highlighted some of the most popular subjects we handle above. Those are just a tip of the iceberg. We deal in all academic disciplines since our writers are as diverse. They have been drawn from across all disciplines, and orders are assigned to those writers believed to be the best in the field. In a nutshell, there is no task we cannot handle; all you need to do is place your order with us. As long as your instructions are clear, just trust we shall deliver irrespective of the discipline.
Are your writers competent enough to handle my paper?
Our essay writers are graduates with bachelor's, masters, Ph.D., and doctorate degrees in various subjects. The minimum requirement to be an essay writer with our essay writing service is to have a college degree. All our academic writers have a minimum of two years of academic writing. We have a stringent recruitment process to ensure that we get only the most competent essay writers in the industry. We also ensure that the writers are handsomely compensated for their value. The majority of our writers are native English speakers. As such, the fluency of language and grammar is impeccable.
What if I don't like the paper?
There is a very low likelihood that you won't like the paper.
Reasons being:
When assigning your order, we match the paper's discipline with the writer's field/specialization. Since all our writers are graduates, we match the paper's subject with the field the writer studied. For instance, if it's a nursing paper, only a nursing graduate and writer will handle it. Furthermore, all our writers have academic writing experience and top-notch research skills.
We have a quality assurance that reviews the paper before it gets to you. As such, we ensure that you get a paper that meets the required standard and will most definitely make the grade.
In the event that you don't like your paper:
The writer will revise the paper up to your pleasing. You have unlimited revisions. You simply need to highlight what specifically you don't like about the paper, and the writer will make the amendments. The paper will be revised until you are satisfied. Revisions are free of charge
We will have a different writer write the paper from scratch.
Last resort, if the above does not work, we will refund your money.
Will the professor find out I didn't write the paper myself?
Not at all. All papers are written from scratch. There is no way your tutor or instructor will realize that you did not write the paper yourself. In fact, we recommend using our assignment help services for consistent results.
What if the paper is plagiarized?
We check all papers for plagiarism before we submit them. We use powerful plagiarism checking software such as SafeAssign, LopesWrite, and Turnitin. We also upload the plagiarism report so that you can review it. We understand that plagiarism is academic suicide. We would not take the risk of submitting plagiarized work and jeopardize your academic journey. Furthermore, we do not sell or use prewritten papers, and each paper is written from scratch.
When will I get my paper?
You determine when you get the paper by setting the deadline when placing the order. All papers are delivered within the deadline. We are well aware that we operate in a time-sensitive industry. As such, we have laid out strategies to ensure that the client receives the paper on time and they never miss the deadline. We understand that papers that are submitted late have some points deducted. We do not want you to miss any points due to late submission. We work on beating deadlines by huge margins in order to ensure that you have ample time to review the paper before you submit it.
Will anyone find out that I used your services?
We have a privacy and confidentiality policy that guides our work. We NEVER share any customer information with third parties. Noone will ever know that you used our assignment help services. It's only between you and us. We are bound by our policies to protect the customer's identity and information. All your information, such as your names, phone number, email, order information, and so on, are protected. We have robust security systems that ensure that your data is protected. Hacking our systems is close to impossible, and it has never happened.
How our Assignment  Help Service Works
You fill all the paper instructions in the order form. Make sure you include all the helpful materials so that our academic writers can deliver the perfect paper. It will also help to eliminate unnecessary revisions.
2.      Pay for the order
Proceed to pay for the paper so that it can be assigned to one of our expert academic writers. The paper subject is matched with the writer's area of specialization.
3.      Track the progress
You communicate with the writer and know about the progress of the paper. The client can ask the writer for drafts of the paper. The client can upload extra material and include additional instructions from the lecturer. Receive a paper.
4.      Download the paper
The paper is sent to your email and uploaded to your personal account. You also get a plagiarism report attached to your paper.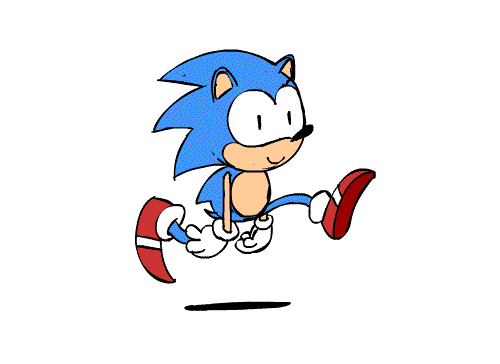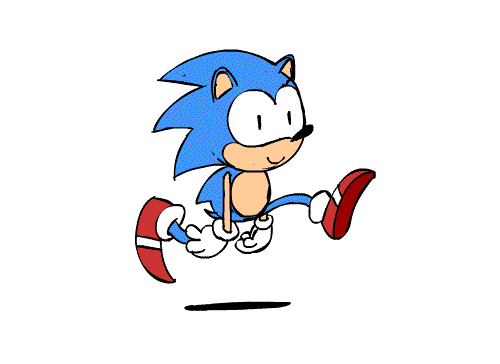 PLACE THIS ORDER OR A SIMILAR ORDER WITH US TODAY AND GET A PERFECT SCORE!!!
---